APP STORE OPTIMIZATION COMPANY IN SHIMLA:
GASHWA TECHNOLOGIES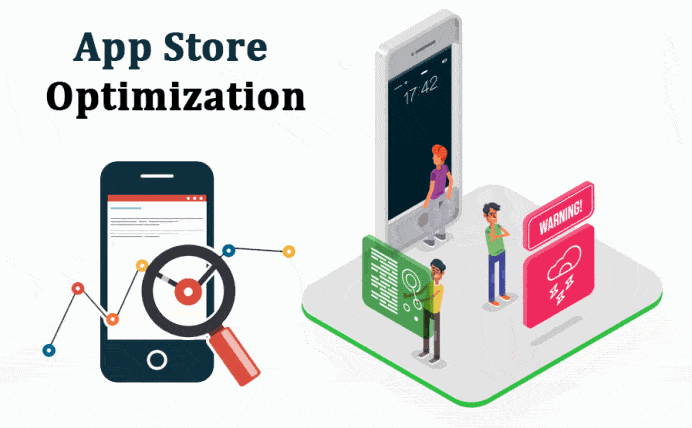 APP STORE OPTIMIZATION COMPANY IN SHIMLA HIMACHAL Welcome to Gashwa Technologies, your premier provider of App Store Optimization (ASO) services in Himachal. Based in Shimla, we specialize in helping businesses optimize their mobile applications to increase visibility, downloads, and user engagement.
Why Choose Gashwa Technologies for App Store Optimization in Himachal?
Expert ASO Strategies: Our team of ASO experts stays updated with the latest trends and best practices in the app industry. We implement proven strategies to optimize your app's metadata, including app title, keywords, description, and screenshots, to ensure maximum visibility in the app stores.
Keyword Research: We conduct thorough keyword research specific to your app's niche and target audience. By identifying relevant keywords with high search volumes and low competition, we help your app rank higher in search results, driving organic downloads and increasing visibility.
Compelling App Descriptions: Our skilled copywriters create compelling and optimized app descriptions that not only attract users but also convey the unique selling points of your app. We focus on highlighting the features, benefits, and value proposition to engage users and drive conversions.
Eye-catching Screenshots and Visual Assets: Visual elements play a crucial role in capturing users' attention. We assist in creating eye-catching screenshots and visual assets that showcase the best features and user experience of your app, enticing potential users to download and engage with it.
Competitive Analysis: Understanding your competition is key to a successful ASO strategy. We analyze your competitors' apps, identify their strengths and weaknesses, and leverage this knowledge to enhance your app's positioning and stand out in the crowded app marketplace.
Continuous Monitoring and Optimization: ASO is an ongoing process, and we provide regular monitoring and optimization to ensure your app stays relevant and competitive. We track key performance indicators, analyze user feedback, and make data-driven adjustments to improve your app's visibility and overall performance.
Partner with Gashwa Technologies for professional App Store Optimization services in Himachal. Let us help you maximize your app's potential, increase downloads, and boost user engagement. Contact us today to get started!
GASHWA TECHNOLOGIES have been the first choice for many small and large businesses throughout Punjab, Haryana, Himachal Pradesh, Chandigarh, Jammu & Kashmir, Uttar Pradesh, Delhi, Uttrakhand across all over the India. Internationaly for Canada, USA, UK, Australia
Need a quote on App Store Optimization Company ?. Contact Us today +91-9805034219