SIX MONTH INDUSTRIAL TRAINING IN WEB DEVELOPMENT SHIMLA:
GASHWA TECHNOLOGIES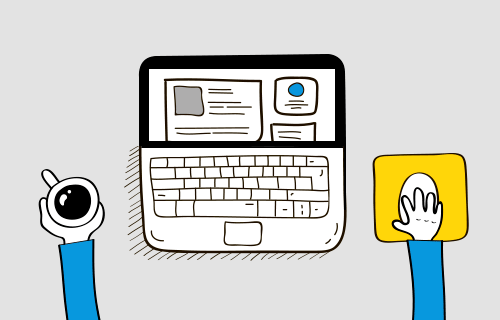 INDUSTRIAL TRAINING IN WEB DEVELOPMENT AT SHIMLA HIMACHAL A website for the Internet or an intranet is developed through web development.It is possible to develop complex web applications and electronic businesses as part of a web development project.
Industrial training is a crucial part of a student's academic curriculum, providing them with the necessary exposure and experience required to excel in their respective fields. In today's digital age, web development has emerged as a lucrative career option, and gaining industrial training in the field can be a game-changer for students. Gashwa Technologies, a leading web development company in Himachal Pradesh, offers a comprehensive six-month industrial training program in web development, equipping students with the necessary skills and knowledge to succeed in the industry.
Overview of Gashwa Technologies
Gashwa Technologies is a leading web development company based in Himachal Pradesh, with a reputation for delivering innovative and cutting-edge web solutions. The company boasts a team of experienced professionals who are well-versed in the latest web technologies and methodologies, ensuring that they provide top-quality services to their clients. Gashwa Technologies' six-month industrial training program in web development is designed to provide students with a comprehensive understanding of web development and the necessary practical exposure to excel in the field.
Six-Month Industrial Training Program
Gashwa Technologies' six-month industrial training program is divided into two phases, the first three months of which are dedicated to theoretical learning, while the remaining three months are focused on practical implementation. During the first three months, students learn about various web development technologies such as HTML, CSS, JavaScript, PHP, and MySQL, along with web development frameworks such as Laravel and CodeIgniter. The training program also covers essential topics such as database management, web security, and search engine optimization.

The second phase of the training program focuses on practical implementation, during which students work on live projects under the guidance of experienced professionals. This practical exposure provides students with an opportunity to apply the theoretical knowledge gained during the first three months and develop their skills further. The training program is designed to provide students with an end-to-end understanding of the web development process, from conceptualization to implementation
Benefits of Gashwa Technologies' Industrial Training Program
Gashwa Technologies' six-month industrial training program in web development provides students with numerous benefits, including:

Hands-on experience: The program provides students with hands-on experience working on live projects, giving them a practical understanding of web development.

Industry exposure: Gashwa Technologies' reputation as a leading web development company ensures that students receive exposure to industry standards and practices.

Certification: Upon successful completion of the program, students receive a certification that enhances their employability in the industry.

Personalized training: The program is designed to cater to individual learning needs, ensuring that students receive personalized attention and guidance.
GASHWA TECHNOLOGIES have been the first choice for many small and large businesses throughout Punjab, Haryana, Himachal Pradesh, Chandigarh, Jammu & Kashmir, Uttar Pradesh, Delhi, Uttrakhand across all over the India. Internationaly for Canada,USA,UK,Australia
Need a quote on a Six Month Internship training in Web Development ?. Contact Us today +91-9805034219
To earn professional certification, Apply now for 2-6 months of the industrial training to make the most out of your valued time, and upskill yourself. For any queries, feel free to drop us an email or call our career counseling team.