GOOGLE MERCHANT CENTER COMPANY IN SHIMLA:
GASHWA TECHNOLOGIES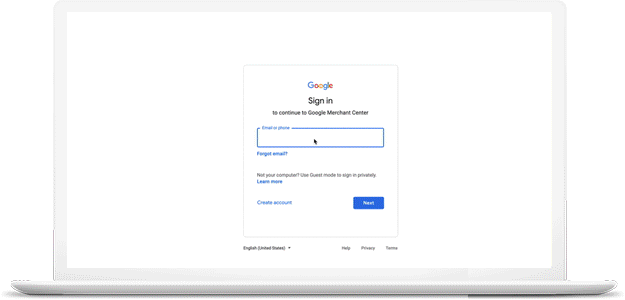 Welcome to Gashwa Technologies, your premier provider of Google Merchant Center services in Himachal. Located in Shimla and serving clients across the region, we specialize in helping businesses effectively utilize the power of Google Merchant Center to enhance their online presence and drive e-commerce success.
What is Google Merchant Center?
Google Merchant Center is a powerful platform provided by Google that allows businesses to upload and manage their product listings, making them available to potential customers across various Google platforms, including Google Search, Google Shopping, and Google Ads.
How Can Gashwa Technologies Help with Google Merchant Center?
At Gashwa Technologies, we have a team of experts well-versed in Google Merchant Center and its functionalities. We offer comprehensive services to assist businesses in leveraging the full potential of this platform. Here's how we can help:
Product Data Optimization: We help optimize your product data, ensuring that it meets Google's requirements and guidelines. This includes optimizing product titles, descriptions, attributes, and images to enhance visibility and attract potential customers.
Feed Management: Our team manages and maintains your product feeds, ensuring accurate and up-to-date information is displayed on Google platforms. We help you organize your product data, resolve feed errors, and synchronize your inventory to provide a seamless shopping experience for your customers.
Performance Monitoring and Optimization: We closely monitor the performance of your product listings, tracking key metrics such as impressions, clicks, and conversions. Based on the data analysis, we provide optimization strategies to improve your campaign's performance and maximize your return on investment.
Google Shopping Campaigns: We assist you in setting up and managing Google Shopping campaigns to promote your products effectively. Our experts create compelling ad copies, optimize bidding strategies, and continuously refine your campaigns to drive qualified traffic and increase sales.
Strategic Guidance: We provide strategic guidance and recommendations tailored to your business goals. Our team stays updated with the latest trends and best practices in Google Merchant Center, ensuring that your campaigns are aligned with industry standards and deliver optimal results.
Partner with Gashwa Technologies for professional Google Merchant Center services in Himachal. Let us help you showcase your products to a wider audience and grow your e-commerce business. Contact us today to discuss how we can assist you in utilizing the power of Google Merchant Center!
GASHWA TECHNOLOGIES have been the first choice for many small and large businesses throughout Punjab, Haryana, Himachal Pradesh, Chandigarh, Jammu & Kashmir, Uttar Pradesh, Delhi, Uttrakhand across all over the India. Internationaly for Canada,USA,UK,Australia
Need a quote on Google Merchant Center Project ?. Contact Us today +91-9805034219