Internship Program Shimla:
GASHWA TECHNOLOGIES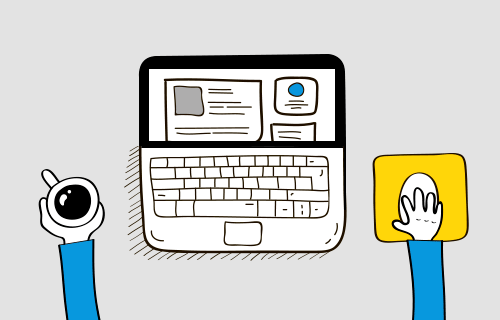 Welcome to Gashwa Technologies, your gateway to exciting internship opportunities in Himachal. We offer a comprehensive internship program designed to provide valuable industry experience and enhance your professional skills. Whether you're a student seeking hands-on training or a career changer looking to explore new opportunities, our internship program in Himachal is the perfect platform to kick-start your journey.
Why Choose Gashwa Technologies for an Internship Program in Himachal?
Real-World Experience: Our internship program offers you the chance to work on live projects and gain practical knowledge in your chosen field. We provide a supportive learning environment where you can apply your theoretical knowledge to real-world scenarios.
Mentorship and Guidance: At Gashwa Technologies, we believe in nurturing talent. Our experienced professionals will guide and mentor you throughout the internship, offering valuable insights and helping you develop essential skills for your future career.
Industry Exposure: As an intern at Gashwa Technologies, you'll have the opportunity to collaborate with industry experts and gain exposure to the latest trends and technologies. This exposure will broaden your understanding of the industry and enhance your professional network.
Customized Learning Plan: We understand that each intern has unique learning goals. That's why we tailor our internship program to meet your specific interests and career aspirations. We offer a range of disciplines and projects to ensure a customized learning experience.
Enhanced Employability: Completing an internship at Gashwa Technologies will boost your resume and make you stand out to potential employers. The practical skills and industry knowledge gained during your internship will significantly enhance your employability in the competitive job market.
Take the first step towards a successful career by joining our internship program in Himachal. At Gashwa Technologies, we are committed to providing you with a valuable and enriching experience that will set you on the path to success. Apply now to embark on an exciting journey of growth and learning!
GASHWA TECHNOLOGIES have been the first choice for many small and large businesses throughout Punjab, Haryana, Himachal Pradesh, Chandigarh, Jammu & Kashmir, Uttar Pradesh, Delhi, Uttrakhand across all over the India. Internationaly for Canada, USA, UK, Australia
Need a quote on a Six Month Internship training in Web Development ?. Contact Us today +91-9805034219
To earn professional certification, Apply now for 2-6 months of the internship program to make the most out of your valued time, and upskill yourself. For any queries, feel free to drop us an email or call our career counseling team.