MOBILE APPLICATION DEVELOPMENT COMPANY IN SHIMLA:
GASHWA TECHNOLOGIES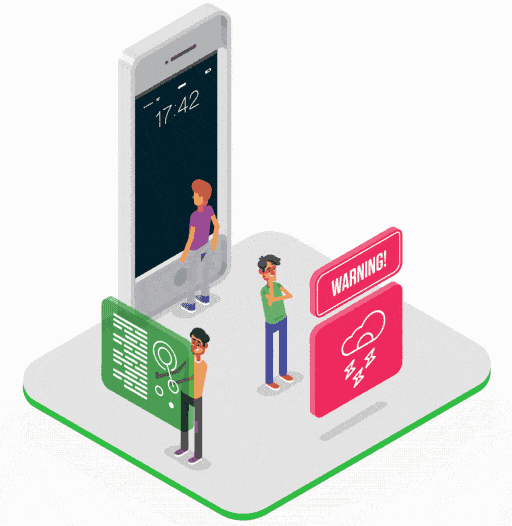 Welcome to Gashwa Technologies, your premier destination for custom mobile application services in Himachal Shimla. We specialize in developing high-quality mobile applications that are tailored to meet your unique business needs. With our expertise and dedication to excellence, we strive to provide you with an app that not only engages your users but also drives tangible results for your business.
At Gashwa Technologies, we understand the growing importance of mobile apps in today's digital landscape. Whether you're looking to enhance customer engagement, streamline business processes, or create a new revenue stream, our team of skilled developers is here to turn your app idea into a reality.
We take a personalized approach to mobile app development, working closely with you to understand your goals, target audience, and desired features. Our team has experience in developing apps for various platforms, including IOS and Android , ensuring your app reaches a wider user base.
Our mobile app development services cover a wide range of industries and functionalities. Whether you need a simple utility app, a social networking platform, or a robust e-commerce solution, we have the expertise to deliver a solution that aligns with your objectives.
At Gashwa Technologies, we prioritize user experience and performance. Our team focuses on creating intuitive and visually appealing interfaces that keep your users engaged and make navigation seamless. We employ the latest design principles and technologies to deliver an app that is both aesthetically pleasing and easy to use.
When you choose Gashwa Technologies for your mobile app development needs, you can expect professionalism, attention to detail, and timely project delivery. We value our clients and prioritize their satisfaction above all else. Our commitment to excellence extends beyond the launch of your app, as we offer ongoing support and maintenance to ensure optimal performance and user satisfaction.
Elevate your business with Gashwa Technologies' custom mobile application services. Contact us today to discuss your project and let us transform your app idea into a powerful and engaging mobile experience.
GASHWA TECHNOLOGIES have been the first choice for many small and large businesses throughout Punjab, Haryana, Himachal Pradesh, Chandigarh, Jammu & Kashmir, Uttar Pradesh, Delhi, Uttrakhand across all over the India. Internationaly for Canada, USA, UK, Australia
Need a quote on Mobile App Development Project ?. Contact Us today +91-9805034219