CONTENT MARKETING COMPANY IN SHIMLA:
GASHWA TECHNOLOGIES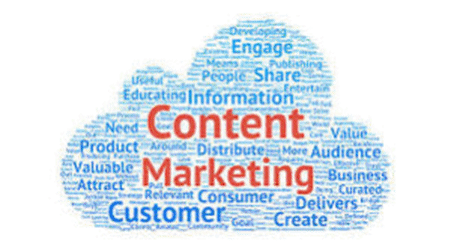 CONTENT MARKETING COMPANY IN SHIMLA HIMACHAL Welcome to Gashwa Technologies, your premier provider of content marketing services in Himachal, catering to clients in Shimla and the surrounding areas. We specialize in crafting strategic content that captivates audiences, enhances brand visibility, and drives meaningful engagement.
Why Choose Gashwa Technologies for Content Marketing in Himachal?
Strategic Content Creation: Our experienced team of content strategists and writers collaborates with you to develop compelling and relevant content that aligns with your brand's objectives. We employ research-driven techniques to deliver content that resonates with your target audience and establishes your authority in the industry.
Content Optimization: We understand the importance of optimizing content for search engines. Our content marketing services include thorough keyword research and integration to enhance your website's visibility and organic rankings. We also optimize meta tags, headings, and other on-page elements to maximize the impact of your content.
Content Distribution: Creating exceptional content is just the first step. We help you effectively distribute your content across various channels, such as social media platforms, industry-specific websites, and email newsletters. This ensures that your content reaches the right audience and generates valuable engagement.
Engagement and Conversion: Our content marketing strategies focus on fostering engagement and driving conversions. By crafting compelling calls-to-action, incorporating persuasive storytelling techniques, and leveraging interactive elements, we guide your audience through the customer journey, ultimately leading to increased conversions and revenue.
Performance Tracking and Optimization: We believe in data-driven results. Our content marketing services include continuous monitoring and analysis of key performance indicators. We identify what works best for your brand and make data-backed optimizations to ensure your content strategy delivers the desired outcomes.
Partner with Gashwa Technologies for comprehensive content marketing services in Himachal. Let us help you create captivating content that resonates with your audience, enhances your brand's online presence, and drives tangible business results. Contact us today to start your content marketing journey!
GASHWA TECHNOLOGIES have been the first choice for many small and large businesses throughout Punjab, Haryana, Himachal Pradesh, Chandigarh, Jammu & Kashmir, Uttar Pradesh, Delhi, Uttrakhand across all over the India. Internationaly for Canada, USA, UK, Australia
Need a quote on Content Marketing Project ?. Contact Us today +91-9805034219