DOMAIN & HOSTING COMPANY IN HIMACHAL :
GASHWA TECHNOLOGIES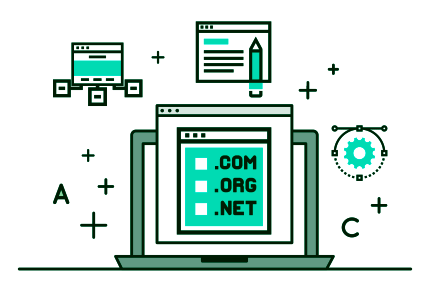 Welcome to Gashwa Technologies, your trusted provider of custom domain and hosting services in Himachal Shimla. We understand the importance of a reliable online presence for businesses in today's digital age, and we are here to offer you top-notch solutions to meet your hosting and domain needs.
At Gashwa Technologies, we recognize that every business has unique requirements when it comes to hosting and domains. Whether you're a small business owner, a growing startup, or an established enterprise, we have the expertise and resources to deliver the perfect hosting and domain solution for your website.
Our domain services make it easy for you to establish your online identity. We assist you in selecting and registering the perfect domain name that aligns with your brand and helps you stand out from the competition. Our team will guide you through the domain registration process, ensuring a seamless and hassle-free experience.
When it comes to hosting, we offer reliable and secure solutions to ensure your website is always up and running. Our state-of-the-art servers and infrastructure guarantee maximum uptime, fast loading speeds, and robust security measures to safeguard your valuable data. Whether you require shared hosting, virtual private servers (VPS), or dedicated hosting, we have flexible options to suit your needs and budget.
We are available to answer your queries, troubleshoot any issues, and assist you with any hosting or domain-related concerns. Our goal is to ensure that your online presence remains seamless and uninterrupted, allowing you to focus on your core business activities.
Partner with Gashwa Technologies for your domain and hosting needs and experience reliable, secure, and high-performance solutions. Get in touch with us today to discuss your requirements and let us take care of your online presence so that you can concentrate on growing your business.
Domain Names and Domain Registration A domain name refers to the URL people type in a web browser's address bar to access your site. In other words, domain names offer a convenient way for people to access websites. Without it, they would have to use a numerical label assigned to every website and server on the internet, also known as an IP address.
Generally, domain names are comprised of two main parts – a second-level domain (SLD) and a top-level domain (TLD). Second-level domains usually consist of words or phrases, while top-level domains are the predetermined extensions that follow. For example, in the case of google.com, the second-level domain is google, and .com is the TLD. To learn more about domain names and how they work, read our beginner-friendly guide
GASHWA TECHNOLOGIES have been the first choice for many small and large businesses throughout Punjab, Haryana, Himachal Pradesh, Chandigarh, Jammu & Kashmir, Uttar Pradesh, Delhi, Uttrakhand across all over the India. Internationaly for Canada, USA, UK, Australia
Need a quote on a New Domain & Hosting ?. Contact Us today +91-9805034219